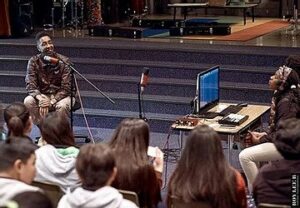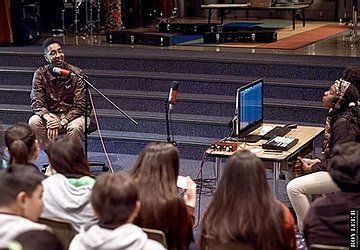 Hopefully you all had a chance to read over our 2018-19 Impact Report from yesterday's blog. And hopefully by dipping into that report, you're excited to revisit (or explore for the first time) some of the students' work.
In today's post, we're stoked to link you all up with an amazing podcast that's being produced out of the Confluence Center at McGlone Academy.
For the last year, YEBO has supported a cohort of McGlone 3rd-6th graders and Paul Clifton (McGlone teacher and YEBO program coordinator) with designing a multi-media maker space inside their school.
One of the Confluence's staples is a dope podcast that invites various community stakeholders into the center for conversations led by youth that bring awareness to local issues and issues young people face. The podcast is called "The Voice of Montbello" (VOM).
Here are some of the episodes from the newest season of VOM:
Click here to access the entire series of the VOM podcast
Happy listening!